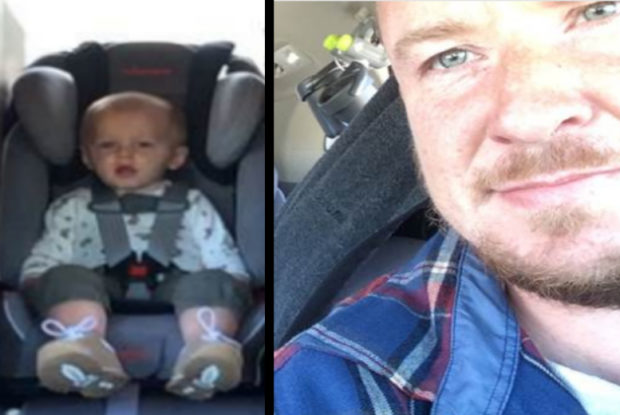 Nobody likes the 'backseat blues,' but if you have ore than one child, it's a burden all parents are forced to bear.
'Backseat Blues' are the unofficial name of what happens when you put two toddlers together for a long car ride (or in some cases–a short car ride). Parents don't want to deal with fighting children in the backseat while they are trying to focus on driving, and Ohio Dad, Jake White just found the cure. This stay-at-home Dad has a history in fine arts and sculpture, ergo, when it comes to nifty inventions, he has it all figured out.
Most recently, White's triplets Xavier, Stella and Jude have been fighting over snacks in the backseat. To ensure peace is kept, White invented a divider for his children.
"I did it because there was snack-stealing going on and to a 2-year-old, that's the end of the world," White told TODAY Parents. "The dividers are foam core, just strong enough to keep the kids separated. The kids aren't strong enough to break it from a seated position yet."
White said as an artist, he enjoys the challenge of taking a creative approach to parenting, but he never expected his work to go viral. "I really had no idea this was viral material, but now that I look at the combination of components in the photo and the caption, it makes sense why it went viral. Parents get it when it comes to problem-solving."
Parents, what do you make of this Dad's creative solution? Tell us in the comments and please SHARE with friends and family.