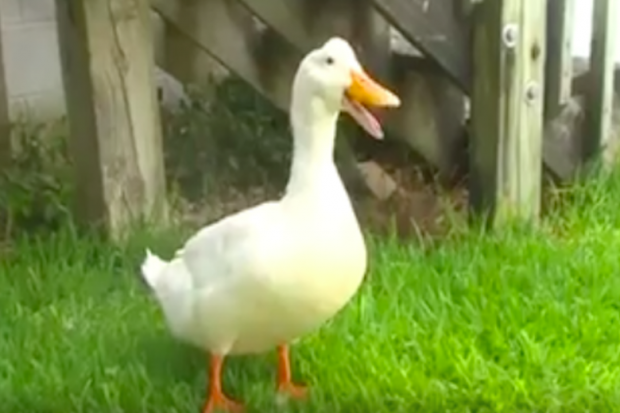 When Occy, the golden retriever, was just a little pup, he needed a playmate. This was where Biggie, the little duck, came to the rescue.
The dog belongs to Frances Marsh owner of Marsh's Surf Shop in Atlantic Beach, North Carolina. The surf shop was already surrounded by ducks, but there was just one dog, Occy. Despite having plenty of playmates of his own species to hang around, the two took to each other.
Soon, the two were rolling around in the grass, having a grand old time. However, as they grew together, Marsh came to notice something unusual.
Biggie refused to eat duck food and even strayed from his duck companions. Instead, he preferred to spend his time around Occy the dog, to the point that made Marsh believe Biggie has some very strange duck delusions: Biggie thinks he's a dog.
And when you watch the way these two interact together, you'll believe the same thing. It's hilarious how their energy collides in this adorable way. I wish I had a pet duck that thought he was a dog.