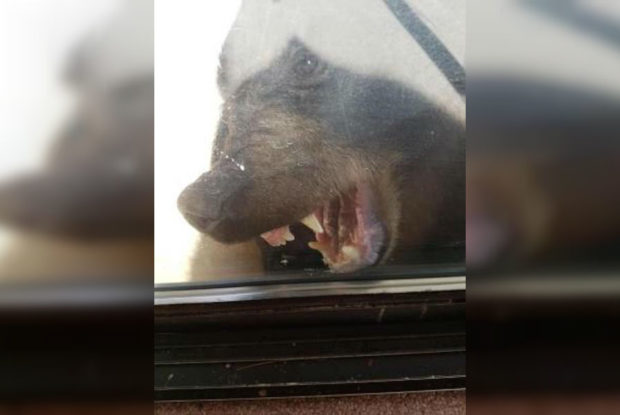 Police in Canada claim that a bear that followed a two-year-old into a British Columbia home and left when it was punched in the face. 
According to the Royal Canadian Mounted Police, Elery Froude was at her home with her two sons, Camden and Ivany, when she heard her 2-year-old son Ivany scream her name. "Elery turned in time to see the bear coming through her sliding glass door," the Royal Canadian Mounted Police (RCMP) said. 
She locked herself and her two sons into a bedroom while the bear rummaged through the house and even drooled on her dining room table. A family friend wound up chasing the bear around the house and banging on pots and pans in an attempt to scare the grizzly bear.
"The family friend slammed the door on the bear before finally punching it in the nose which made him retreat outside," the RCMP said. When police arrived, the bear was pawing at the door and chewing on the screen and officers used air horns and threw water bottles at it to scare it back into the bushes. 
The RCMP said the bear left but returned to the home later and tried to get into the garage before chasing a man down the street. The man was luckily able to get into his truck before he was caught. 
After consulting with wildlife officials, police were recommended to put the bear down. "The bear was euthanized and experts were unable to find any signs of illness or other conditions that would have caused its unusually bold behavior," wrote upi.com.